Who are Shopify's competitors? Interested to know who Shopify's main competitors are? In this guide we'll cover the competitive landscape of eCommerce especially relating to Shopify.
In the world of eCommerce, new technology tends to pave the way for different platforms and new entries into the market to offer competition to those on top. Let's look at the main competition for Shopify and how close they really are.
Probably if you're reading this you're either an investor or a merchant looking for solutions. Either way – most of us have noticed that Shopify has boomed in the past few years and that it seems to be taking dominance as the main ecommerce platform. But is it the best investment for the future? Is another platform well positioned to take their throne?

Who are Shopify's Main Competitors?
As one of the leading eCommerce SaaS platforms currently available, Shopify offers various solutions to businesses of all sizes. Although it's hard to reach the very top, it's even harder to stay there. The world of eCommerce is fierce, and there are many Shopify Competitors who will gladly take first place. For Shopify, their main competitors are Magento, WooCommerce, BigCommerce, Volusion, and Squarespace. Each of them has something slightly different to offer, but are they really a threat?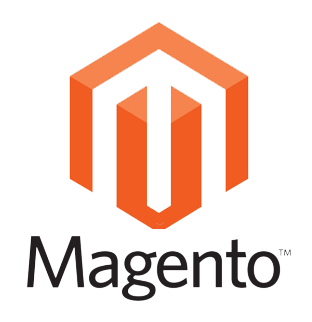 Magento is one of Shopify's Main Competitors
Magento was launched back in 2008 and has been a successful eCommerce solution for many years. Many merchants used it, and it has fairly good support for a business of any size. What they lack, however, is trust because of the major security issues they suffered back in 2016 which has propelled many merchants to move away from them and find a safer alternative.
Magento was purchased in 2018 by Adobe which many people will see as the final nail in the coffin. Adobe make some decent software. But they know absolutely nothing about ecommerce.
One of our developers once described Magento as "The Biggest pile of spaghetti code I've ever seen. It's been sold, re-sold and sold again. Not one of the people who purchased it knew anything about ecom nor any interest in the long term success of the platform."
Our prediction: Magento will be dead by 2022. Out of business and on the (already long) list of dead adobe products.

WooCommerce is one of Shopify's Main Competitors
WooCommerce is still widely used as an integrated solution on various WordPress websites, but many websites that use it are at a much higher risk when it comes to security attacks. Another known issue is website speed, which is considerably lower when compared to others, and it creates issues with scaling as well.
WooCommerce is generally used by bloggers and tiny retailers. In terms of functionality – it's ok. But it will never even come within a million miles of Shopify which has spend the last decade hiring the most talented dev's in ecommerce.
BigCommerce is one of Shopify's Main Competitors

BigCommerce offers a rather rounded up experience when it comes to eCommerce, and many Shopify Developers say they can be considered as one of the most feasible Shopify Competitors. Still, they are lagging behind Shopify in terms of functionality and flexibility. Some merchants will not find a solution that will fit their needs here, no matter how much they search for it.
The pricing is comparable. The functionality is lagging. BC will need a huge cash injection and a time warp to catch up with Shopify.
Volusion is one of Shopify's Main Competitors
Volusion beats other competitors when it comes to flexibility, speed, and security, but are lagging behind when it comes to innovation and investments. Although they offer a solid selection of apps, themes, and integration, Shopify offers more at a lower cost. Volusion is one of the legacy platforms which has done very little investment in the core technology. It's a bit 1998. We see them staying in business but not posing any threat to Shopify whatsoever.
Squarespace is one of Shopify's Main Competitors
Squarespace is best suited for those who plan to have small stores and are not interested in scaling, as scaling is one of their biggest issues—the platform just doesn't support it. The options and functionality are somewhat limited, which eliminates it from the competitor list for anyone interested in growing their business or who wants to look to the future. It's for people who want a small store they can manage themselves. And offers very little more for developers and designers.
Aside from those a few other platforms are worthy of a mention: Lemonstand, ShopWare, Open Cart, Zen Cart, SupaDupa, AbanteCart, Apache, Batavi, Drupal, KonaKart, Miva Merchant, nopCommerce, osCommerce, pimcore, PrestaShop, ProStores, Sana Commerce, Spree Commerce, Storehippo, SupaDupa, uCoz, Virto Commerce, VirtueMart, Zen Cart etc. None of these platforms are doing much in terms of innovation. Companies like ShopWare are trying to copy Shopify in a different market (Germany) but most are lagging and only have a v. limited share of the market.
Who will be Shopify's Main Competitors in the Future?
This is a tough question that even Shopify developers don't have the answer to, as we can't know who might compete with or even take down the giants like Google, Facebook, or Shopify. Even Amazon failed to compete with Shopify so only time will tell. Right now the main competitor will be BigCommerce and Magento – if (and it's a big if) – Adobe can pull an excellent product team together and invest in making Magento stable and secure. A more viable alternative would be that a newer player comes along and capitalises on a new branch of ecommerce that Shopify misses.
Currently, there is no better eCommerce solution alternative than Shopify (or Shopify Plus for enterprise merchants), because what is available simply can't match them and the competition are failing to lack their delivery, functionality or flexibility while some are lacking innovation and security. It will take 5-10 years for someone else with very deep pockets to catch up or a significant shift in ecommerce that Shopify somehow miss.
All you need to do is take a look at Shopify's stock price to see what's happening with the fundamentals at this company, they're totally dominating the market and as yet, there isn't someone out there better. For more information on Shopify or figuring out how it can help you and your store, feel free to contact our Shopify Developers who will gladly help you out.
Interested in a free trial with Shopify?