Interested in the Shopify POS (Point of Sale)? You're not alone. Many merchants have a physical or popup store as well as an online store and Shopify offers a POS terminal which can work through an iPad. Allowing you to accept payments in person as well as online with everything synced up between the two. Pretty sweet huh?
What is Shopify and what is the Shopify POS?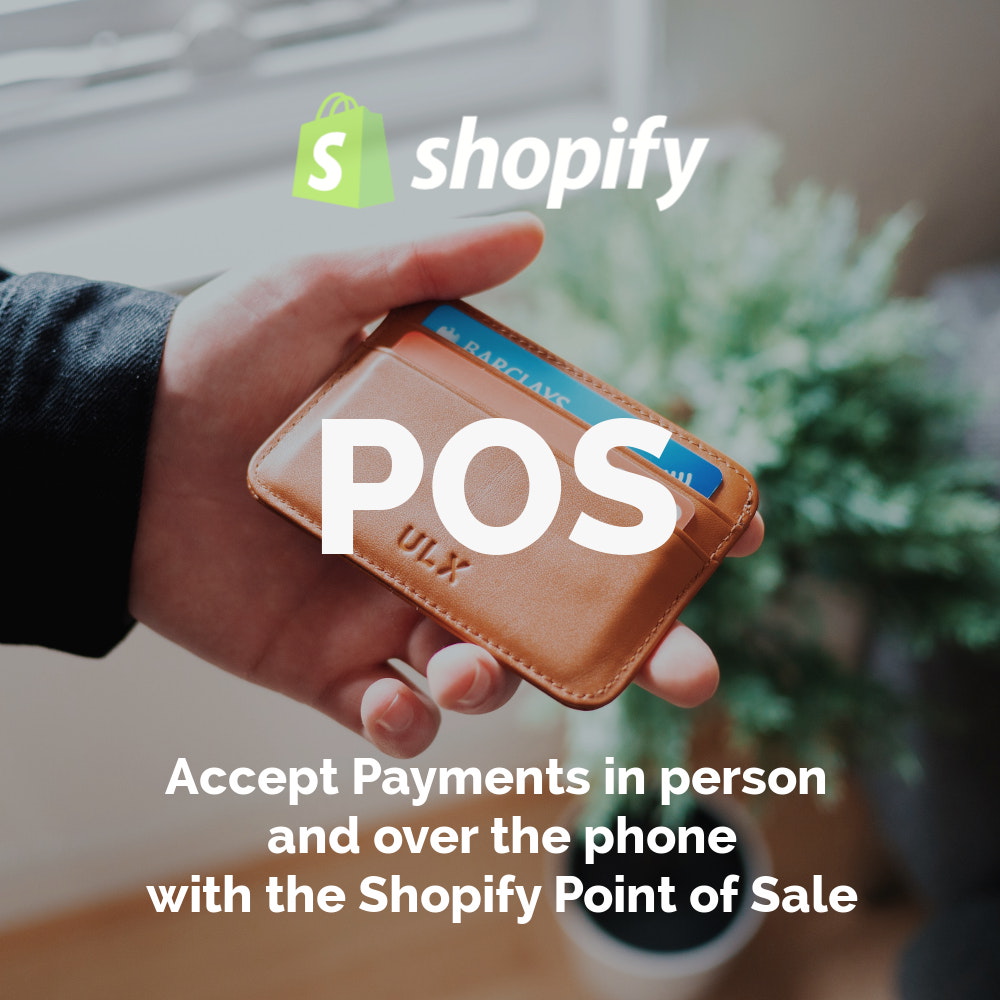 Shopify is one of the most popular eCommerce platforms available, but did you know that there is also an option to sell your products in person via the Shopify POS? This is an excellent way to bridge the gap between brick and mortar stores and eCommerce sales platforms and the options allow you to choose between paying $49 for a card reader, or simply using the Shopify POS system.
The Shopify POS system is a simple point of sale for offline sales and is available through a diverse app which runs on both Android and iOS, enabling you to easily sell your products in person. You can run it on your phone or tablet.
The basic features of the app are plentiful and it can be used anywhere, so you can effortlessly sell your products at fairs, markets or even limited pop-up shops which are an increasing marketing trend. You can easily create a cart for your customer within the app, customise it, and accept a range of supported payment methods, which makes the process super convenient for your customers.
The Shopify POS will sync with your Shopify store, track inventory and orders, plus, the synchronisation option works for all your physical retail stores, online stores, or any other commerce channels you have set up. In addition to all of these, there are also extra features available. You can gain access to them by adding the retail package to your Shopify payment plan, and easily track register shifts, staff PINs, and more.
How Much Does the Shopify POS Cost?
With Shopify POS, you can use the app for free. If you require additional options, you can get them with the retail package on the app, which enables you to offer a full retail store experience, thanks to additional hardware options that you can connect, and features like cash tracking and saved cart overview.
You will also enjoy the benefit of very low transaction fees although they change depending on your shopify plan. The fees based on your plan include:
– Basic Plan – 2.7%
– Shopify Plan – 2.5%
– Advanced Plan – 2.4%
The Hardware you require will depend on your business needs.  Take a look here at the options.
Setting Up the Shopify POS
In order to use Shopify POS, you have to choose a payment provider—Shopify has their own, but you can also opt for third-party providers if you have the retail package. In addition to this, you will need some hardware—a card reader will be required (Shopify offer a free card reader), but you can also purchase a cash register and receipt printer. It's important that when purchasing hardware, you make sure it supports Shopify.
You can download the Shopify POS app from Google Play or the Apple App Store which runs on iOS 9 or higher, or Android KitKat 4.4 or higher. Then, get familiar with it, add and organise your products, configure your taxes, create collections and make sure that the availability of your products is set to Shopify POS.
While the whole setup is quite straight forward, you should always place one or multiple test orders before promoting your store online so that you know that it all works. If you have any issues during setup, or if you're unsure of how to proceed, reach out to one of our Shopify setup experts who will be happy to help.
Try the Shopify POS for free today:
Having trouble with the Shopify POS? Contact our team of official Shopify Experts.