There's been a handful of Shopify SMS apps developed since we started out with SMS Hero 2 years ago (an app we developed and then dropped in beta based on international compliance issues).  One such app is Parrotmob SMS + MMS Marketing.

Parrotmob SMS + MMS Marketing allows you to setup and market to your customers using SMS marketing.  Note that this app is only available to stores with a US based store address – probably to do with strict regulations around SMS marketing.  If your store is not having a business address in the US you will not be able to use it.
However if you're based in the US and want to experiment with SMS marketing you could try this app.
Installing the app is via a few simple steps – if you see an error during the process try reloading the page.  One the second step you'll be given options for customizing your popup: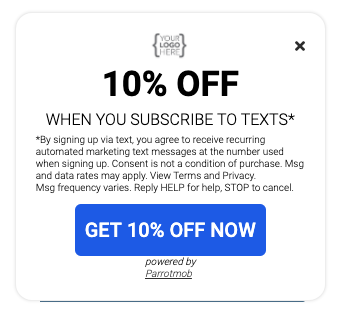 Add your abandoned cart automation messages: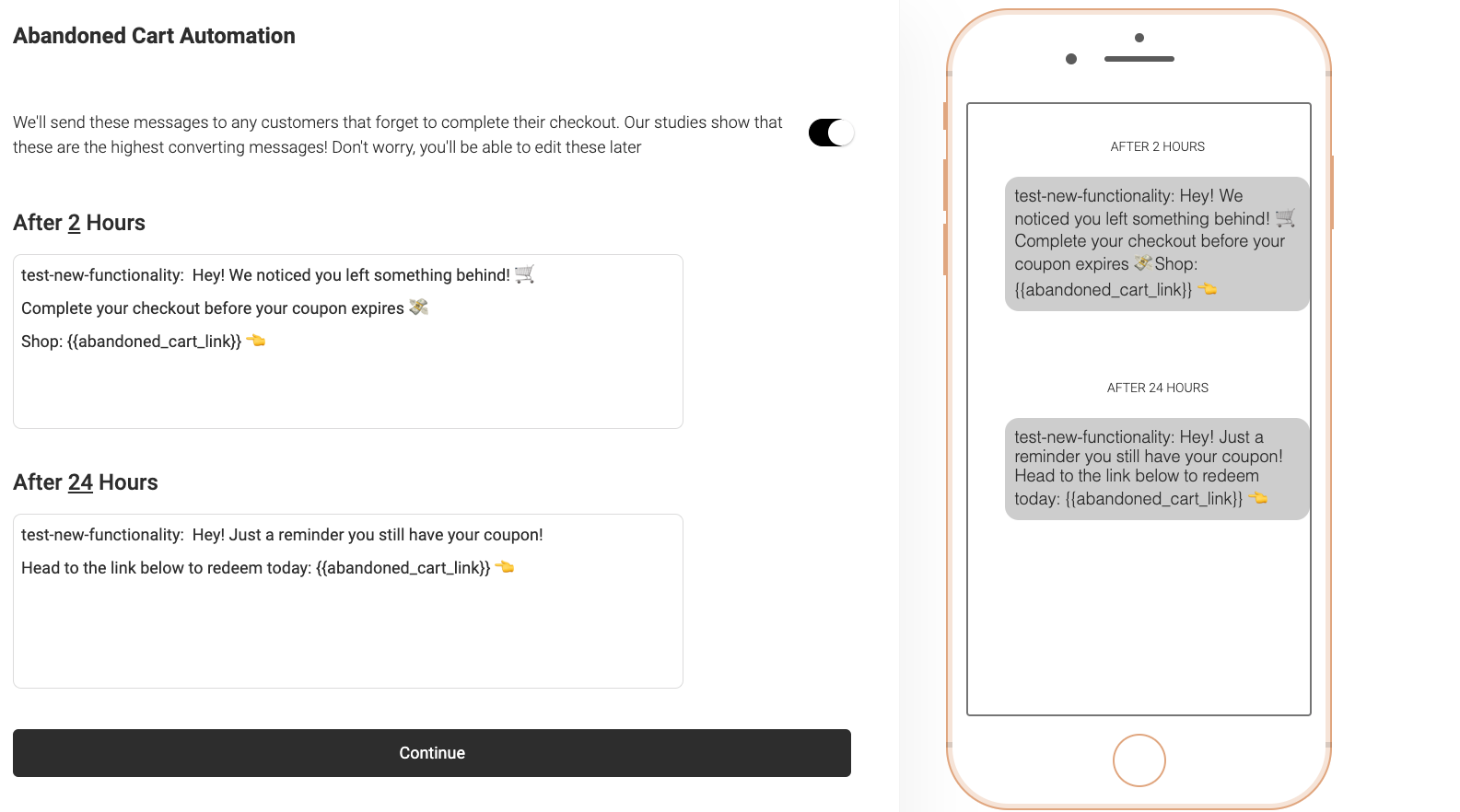 In addition you'll need to change your terms of service to become compliant / change settings in Shopify to allow capturing of phone numbers instead of email.
Once that's done you'll be able to start sending SMS messages from the app.
You can send your SMS messages to all customers or a subset of customers.  Messages can be sent as test messages as well as scheduled for delivery later.
Spend some time playing around with the app and it's features before sending a bulk SMS message to your customers.
Pricing for SMS marketing using ParotMob
Pricing is always a consideration for any app.  This one offers a 14 day free trial after which you'll need to choose a plan.  You can start from as low as $10 per month for 1000 credits or higher plans for those who need it.
A standard SMS message costs 1 credit whereas SMS + image costs 3 credits.  We found the pricing reasonable & clear when compared to other apps.
Staying Compliant
It's important to remain compliant when sending SMS marketing campaigns and Parrotmob does a good job of explaining what you need to do to remain compliant whilst marketing to a US audience.
Overall Review
We loved the simplicity of this app – setup and configuration was super simple which is not always the case with apps.  And out of the box it seems to do a very good job of covering what most merchants would need to market via SMS.  The preview tool is super useful as is the Reporting feature. One thing we thought could be added was out of stock SMS notifications.  That would make this app more complete although there are other apps doing just that already.  If you're looking for an SMS marketing app within the US then this would be a great starting point.
Free Trial
Interested in SMS marketing with Shopify?  Try a free trial with Parrotmob today!